Elementary School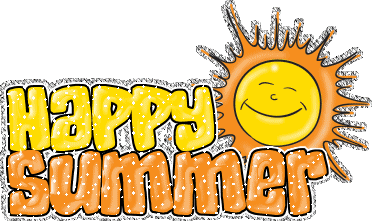 As the 2013-14 school year has come to a close, I would like to acknowledge those who helped make this a successful year. I appreciate all of your support to help make this a wonderful school.
Special Thanks to:
The Rootstown Elementary students, who come to school with a positive attitude and terrific work ethic.
The teachers, who spend many hours preparing lessons to maximize learning opportunities for our students.
NEOMED, Townhall II, Children's Advantage, Portage County Sheriff's Department, and Rootstown Fire Department for their service to the building all year.
The parents and community members, who supported the building by volunteering at the school.
The PTA, for their support of the teachers and students throughout the year.
The district and school support staff, for helping to make the school run smoothly throughout the year.
As you can see, many people helped make this a wonderful year. Please know that I appreciate everyone's time and effort to make this school excellent. Enjoy your summer as a family.
Field Day
On June 3rd and 4th, the students had the opportunity to play on inflatables, play games, enjoy time with their friends, and eat snacks! A big thank you goes out to the PTA, especially Tonia Stump for coordinating such a fun event.
PTA Board for the 2014-15 School Year
Tonia Stump-President
Shannon Roshon-Vice President
Shelly Stanley-Secretary
Brenda Giebel-Treasurer
Congratulations to the new board members!
Lions Club Good Award for 2013-14
October 2013 - Elizabeth Lohman (5th grade)
November 2013 - Payton Marino - (4th grade)
December 2013 - Branden Bobbs (3rd grade)
January 2014 - Kylee West (4th grade)
February 2014 - Ellianna Campbell (2nd grade)
March 2014 - Sofia Kang (1st grade)
April 2014 - Michael Farkash (5th grade)
May 2014 - Caleb Cutright (3rd grade)
Giant Eagle Apples for Students and Box Tops for Education
Each year the building receives educational rewards from these programs. The Giant Eagle reward program consists of points from sales during the year that are used to shop in its catalog. This year, the building received items such as headphones, 1 Mini-Ipad for the mobile cart, disposable covers for headphones, CD player, etc. The Box Top program provides funds during the year to defray the cost of AR rewards and an educational online license used for remediation. Thank you to Mrs. Kelli Coffman and Mrs. Lewis for coordinating these programs. Additionally, thank you for your support all year of these valuable programs. Please consider collecting these during the summer!
Accelerated Reader Celebration
The following students had the highest AR completion percentage for the school year:
Grade 1: Abby Borbely
Grade 2: Melanie Plecko
Grade 3: Sydney Munger
Grade 4: Emma Borbely
Grade 5: Caroline Mulhollen
We had 355 students that met their goal all four nine weeks and as a result were treated to a movie and popcorn party. Thank you to Mrs. Giebel, who provided refreshments on behalf of the PTA during the celebration and Ms. Hluch, Reading and Math Intervention Teacher, for coordinating AR during the year.
Curriculum
Grades 3-5 had a successful two weeks of OAA testing in late April and early May. I want to thank the students for their efforts on each of the testing days. I also want to thank the PTA, especially Cleopatra Clifford, for providing snacks on testing days.
Accelerated Reader Testing will occur at Reed Memorial Library on select nights during the summer.
A Summer Activity list or packet was sent home with students in late May that can be completed to shop in our Rover store in the fall. Please see the District homepage for more information.
Students that achieved Math or Super Math Club received prizes for their efforts on May 23rd.
On June 2nd and 3rd, students that achieved their AR goal all four nine weeks celebrated their achievement with a movie and popcorn party.
All grade levels enjoyed educational field trips during the month of May.
The PTA was gracious enough to purchase 5 SMARTboards and 9 Chrome Books to replace aging netbooks on our mobile cart.
16 KSU International Students from Kent State visited the building to see our teachers and students using technology on April 30th.
Recycling over the summer
Please recycle your paper here this summer. There are 5 bins off of SR 44 next to Rootstown Middle School for your convenience. The proceeds benefit the RES PTA, RMS Art and RHS Student Council.
Thank you for your support.
Dismissal Procedures for Parent Pick-up Students
You must display a placard in the front windshield of your vehicle (passenger side) to enter the loop area at the south entrance of the elementary parking lot. Placards will be given to each parent on Open House night.
The parent pick-up procedures will begin at 2:50 p.m. (This is 5 minutes later than last year).
Placards are transferable to other individuals you designate to use them, but please do so cautiously and sparingly. Please notify the building secretary any time during the year if you lose any one of your cards, so that a new one can be issued. (Leave it in your glove box for future use.)
Parents will not enter the building to sign their child out in the gym.
Please be patient during the first month of school as we work through this process.
Kindergarten Orientation 2014
Kindergarten parents are invited to an orientation on August 25, 2014, from 5-6 p.m. in your child's classroom.
Reminder to Kindergarten parents: At the beginning of August, we will mail you the scheduled time and day for your child's KRA test. Also, this letter will indicate your child's first full-day of Kindergarten as we will have staggered start dates for Kindergarten during the first week of school.
Class Lists
Class lists for next year will be posted on the west side of the building after 3 p.m. on Friday, August 22, 2014.
Open House for Grades 1-5
All parents and students are invited to our Open House on August 25, 2014, from 6:30-7:30 p.m. Your child's teacher will have a 15 minute speech at two designated times on this night. More details about this night will be given in August. Please feel free to bring school supplies, school fees ($45) and completed emergency medical cards on Open House night.
Have a safe and enjoyable summer! Please know that if you ever need anything to please contact me via email at turner@rootstown.sparcc.org or 330-325-7971.
Sincerely,
Mr. Turner
Principal